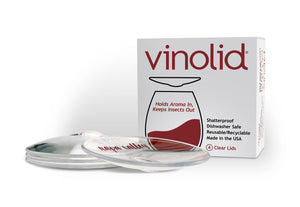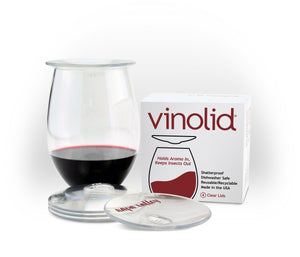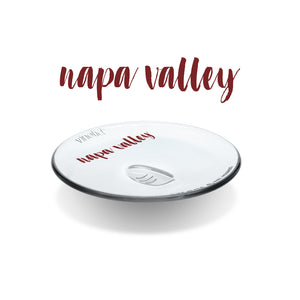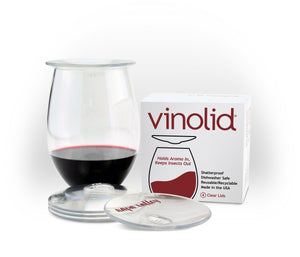 custom "Napa Valley" vinolid 4 Pack
We've created a special edition "Napa Valley" vinolid. After all, Napa Valley is the birthplace of vinolid and these make a great keepsake and gift to recall those memorable times in wine country.
vinolid holds aroma in the glass while keeping insects and other debris out. While it looks and feels like glass, it's actually made from a food safe, BPA-free polymer which is shatterproof, dishwasher safe, reusable, recyclable and made in the USA. vinolid measures 3.5" in diameter so it fits most wine or other glasses, even many decanters!